What a wonderful show to mark the beginning of "return to normal" after the pandemic.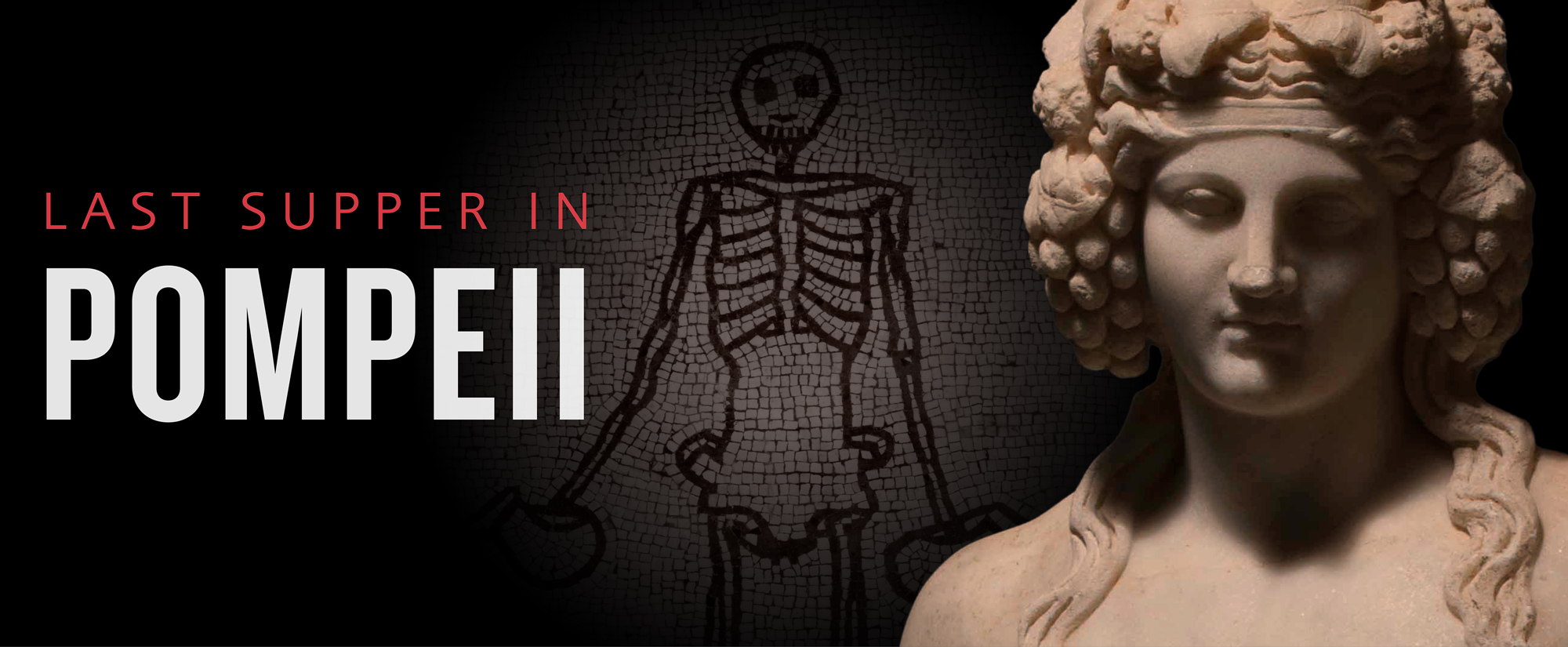 Even though the title is called "Supper", there are actually surprisingly few artifacts demonstrate what dishes were served in Pompeii at 79 AD. But there are plenty about wine and what ingredients were included in a Pompeii dinner.
After spending so much time admiring the bronze from ancient China, I'm struck by the common usage of bronze in Pompeii daily life, and their exquisite details. Oil lamps, hand washing pan, lamp stand, fountain fixtures, water heater, wine mixter, wineskin shaped jug, food mold, small dining table, etc.
This bronze statue of Bacchus has its eyes still intact. A rarity thanks to the pumice that enveloped Pompeii at its entirety before the volcanic ash fell upon them. Found this interesting explanation by the Met of what was used to make an eye: marble, frit, quartz, and obsidian.
But what took my breath away and stayed with me days after seeing the show were the three giant garden frescos in the first exhibition hall. The verdant plants, shrubs, trees, blooms, birds were so detailed, accurate and beautiful. Olive trees, bay, oleander, cypress, palm, strawberry, rose, daisy, black bird, dove, pigeon,.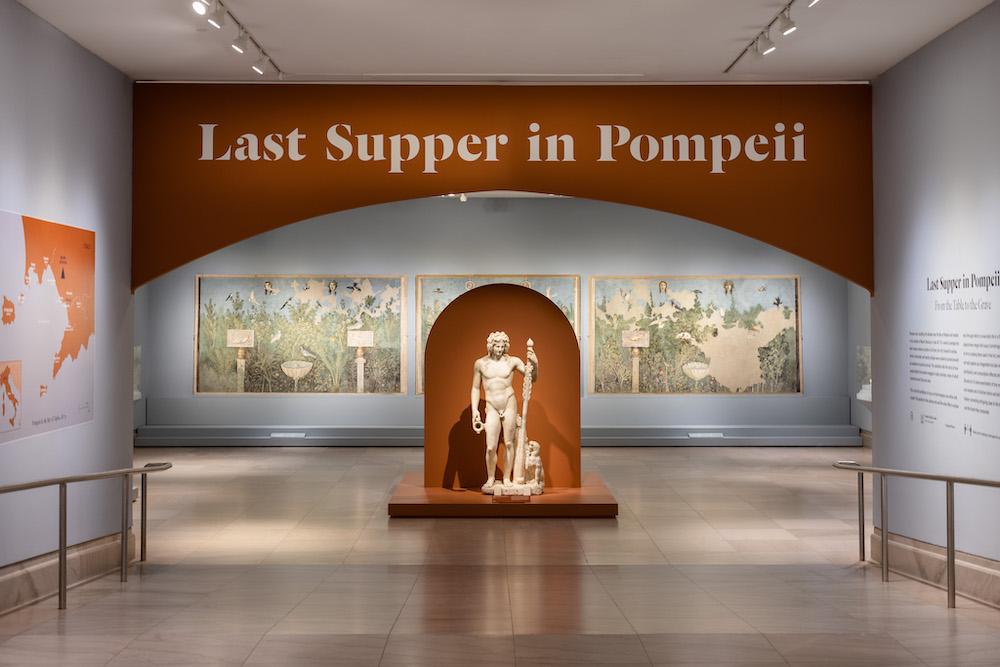 This show in British Museum back in 2013 reconstructed the actual room of #32. South wall here has a small window.
After some research, I realized there were more fresco in the original UK show but didn't make it to San Francisco. For example, this three paneled fresco on the south wall of an adjacent room (salone 31).
In the room #31, eastern wall was decorated with glass mosaic instead of fresco, the center opening is no a small window like in its neighboring room #32, but a waterfall cascading down to a small pool at its base.
There is another bigger pool outside of room #31, that has 28 water sprouts built around it. Archeologist has identified room 31 as a dining room. Fountains in the fresco, fountains behind the wall, fountains everywhere.
During my Roman garden research, i came upon this Pliny Younger's villas and garden letters
At the upper end is a semicircular bench of white marble, shaded with a vine which is trained upon four small pillars of Carystian marble. Water, gushing through several little pipes from under this bench, as if it were pressed out by the weight of the persons who repose themselves upon it, falls into a stone cistern underneath, from whence it is received into a fine polished marble basin, so artfully contrived that it is always full without ever overflowing. When I sup here, the tray of whets and the larger dishes are placed round the margin, while the smaller ones swim about in the form of little ships and water-fowl. Opposite this is a fountain which is incessantly emptying and filling, for the water which it throws up to a great height falling back again into it, is by means of connected openings returned as fast as it is received.Fronting the bench stands a chamber of lustrous marble, whose doors project and open upon a lawn; from its upper and lower windows the eye ranges upward or downward over other spaces of verdure,… In different quarters are disposed several marble seats, which serve as so many reliefs after one is wearied with walking. Next each seat is a little fountain; and throughout the whole hippodrome small rills conveyed through pipes run murmuring along, wheresoever the hand of art has seen proper to conduct them; watering here and there different spots of verdure, and in their progress bathing the whole.
All of these reminded me of moorish gardens in Alhambra.